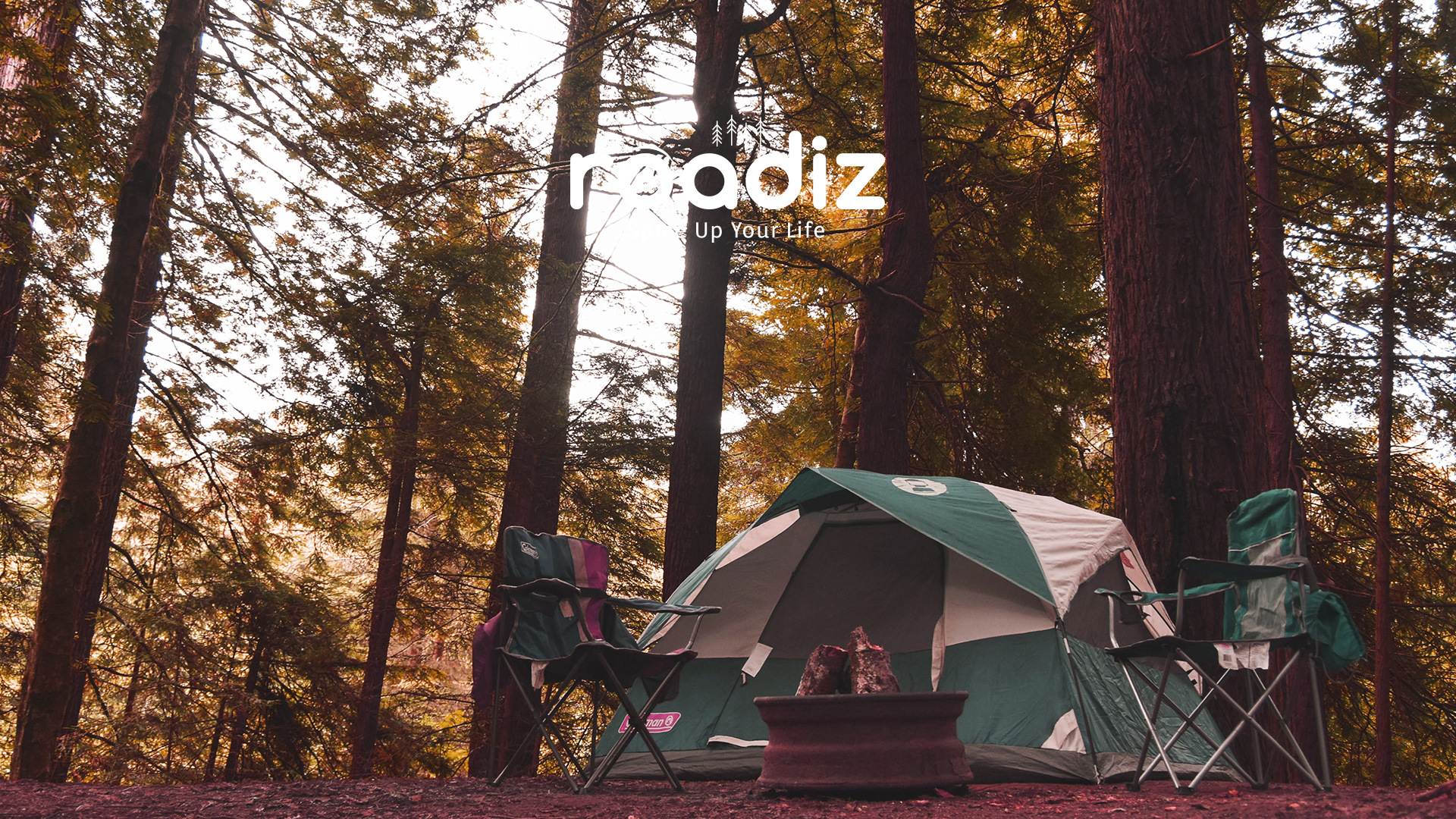 Tent camping is a wonderful way to escape from our busy schedules to the exciting adventures awaiting us in the scenic settings of Mother Nature. 
However, if you want to make the camping expedition comfortable and entertaining, you should have a proper plan in place before you set out on your trip, or else, it can turn out to be a total nightmare.
To ensure that you have a pleasant experience while going on your camping trip, here are some useful tips that we have put together. Once you are ready with all the things mentioned in our comprehensive list, you are all set to go!!!
1. Rehearse Setting the Tent at Home
Sure, setting the tent might seem like an easy job. Well, everybody is not a camping expert and when there are only a few minutes to set up the tent before the sunlight leaves, you definitely do not want to test your camping abilities. To avoid this, practice setting up a tent in your backyard or living room a few times, before heading out for the actual trip. This will help you to get a proper idea about the whole process, and it also enables you to increase the pace of doing it without wasting your valuable time on the tent poles.
2. Choose Your Camping Site Well in Advance
It is quite stressful to have that uneasy feeling of getting nowhere to set up your tent before it gets dark. We will help you to avoid this situation. Check the best camp spots on the Roadiz site and choose one well in advance. You can see the complete information regarding each site such as the activities, facilities, photos/videos, etc. Further, you can reserve your campsite before you hit the road so that you do not have to spend your camping spree sleeping in the car.
3. Prepare Campfire-friendly Dishes Ahead of the Schedule
Even if you do not have a kitchen around, it shouldn't stop you from having good food. If you are not feeling the thrill of camping without some delicious chicken kebabs or baked beans for dinner, pack them beforehand in disposable bags. If you make such arrangements in advance, it would help you to cook up a delicious meal over a campfire within no time.
4. Pack Some Extra Padding
You can camp in a tent in the most relaxed manner using some extra gear. If you want to sleep peacefully in a tent, an extra padding like an inflatable mattress would serve the purpose. If you want to get good rest while on your camping trip, do not forget an additional padding, and so pack it up in advance. 
5. Bring Along Some Games
You may probably go for hiking during your camping, and perhaps go for swimming if you are near the water. However, one thing many people tend to overlook is that there can be a lot of down time during your camping. In fact, down time is a wonderful opportunity to pull out some board games or cards to get some extra fun.
While some people love the taste of some conventional cowboy coffee during camping, some coffee snobs cannot digest the idea of guzzling down the coffee grounds. And just for the reason that you are on your camping spree doesn't mean that you cannot have your favorite cup of coffee. To quench your desire for the aroma of good coffee while you wake up, you can carry a pour-over setup, a French press, or some sachets of instant coffee powder. You will not regret this move, as you cannot get anything better than this to fuel up your mornings.   
7. Waterproofing Your Tent
Although Mother Nature is enchanting and delightful, she has her own share of surprises. You can never predict the weather – it could be sunny in one minute and surprise you with torrential rain in the next minute. This means that you should be well-prepared to face the gimmicks of weather while camping. To prevent your gear from getting wet, you need to waterproof your tent.  How is this possible? Just buy a silicone sealant can and apply it on all sides of the tent while you are practicing to set it up at home. Don't skip the zippers of the tent!!! Now you are all set to spend your time camping during a downpour.
8. Plan Your Trip through the Week Instead of Choosing the Weekend
If you are comfortable going on weekdays for camping, it would be much better as the camping sites would be jam-packed during weekends with people – you cannot blame them; everybody is longing for some kind of a break. So if you look forward to peaceful and quiet camping, work out your schedule during the middle of the week.
9. Avail the Campsite Facilities to the Maximum Extent
With Roadiz's descriptions of every campsite, it is easy to know what kind of facilities they offer for the campsite you are planning to stay. Roadiz offers a wide array of amenities like water shoots, leveled ground to fix your tent, fire pits, picnic tables, Wi-Fi, clean restrooms, and hot showers, to name a few. Knowing that there are such amenities available at your campsite will allow you to be stress-free while packing for your trip. 
10. Before Leaving the Site Keep it Intact
It is important to follow this rule not only because of the respect for those who come after you leave, but also for safeguarding the attractive outdoors. Clear any trash before you leave and ensure that the fire has completely subsided. Further, make sure that you have packed up all the things you brought in with you and have left nothing behind
So what are you waiting for —get, set, and go on your trip!!!