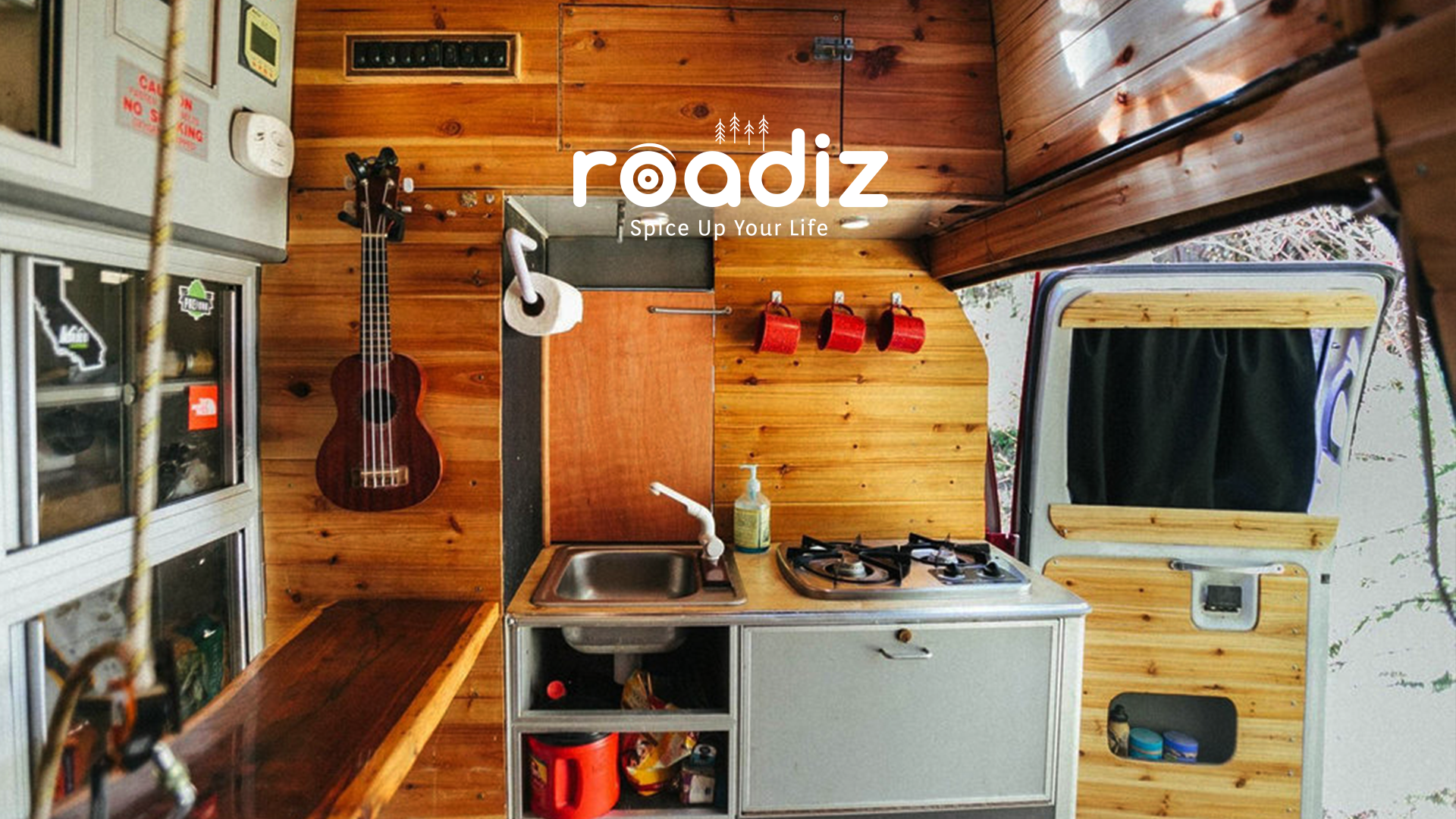 Traveling is just about hitting the road, experiencing the beauty of life looking through the window seat of your vehicle, and letting the rest of the world challenge you at one moment and excite you at the very next moment. Bewitched by this motivation, the travellers are busy getting their campervans ready to take off on camping expeditions.
With the rise of the caravan tourism in our country, the travellers can't wait to kick-start their journey to unexplored places. Anyhow, making a campervan trip-ready is a Herculean task. As it serves as the house-on-wheels, it is essential to pack all the necessary supplies, while at the same time giving priority to the security aspect as well. 
Here are a few useful tips to follow if you are planning a campervan journey:
Plan Months in Advance Before You Kick-off Your Journey
As your campervan would be your temporary home for some time, make sure that you have the necessary documents like license and insurance papers, uninterrupted water supply, power sources, an engine in good condition, and thorough knowhow about the place you want to cover. Though it would not be possible to stick onto a fixed path while traveling on a campervan, it would be better to conduct some quick research on the culture, locality, food, hotspots, and so on  
Plan Your Meal Schedule Beforehand
While on your journey, falling sick would be the last thing you would want to imagine. As you may spend most of the day driving, it is essential having a suitable meal schedule and consuming self-cooked, healthy food. Consider trying some easy food recipes which could be consumed more often (try to pack some dry snacks as well). Another great way to make sure that you have a constant supply of hygienic and fresh meals is to set up an induction stove, a small refrigerator, and a water purifier inside your campervan
To ensure that you have a great van experience, it is important to pack only the essentials and get rid of the unwanted stuff. In fact, you need to keep your small space in the van less congested and properly ventilated. Avoid throwing stuff here and there carelessly and assign separate boxes for electronic items like laptops, headphones, and chargers, healthcare items like medicines, first-aid kits, and skincare products, and books that can fit easily under a driving seat or bed
Regardless of whether you are choosing a location like a beach or a hill, pick campsites which portray the enthralling beauty of Mother Nature. Further, have some basic knowledge about the place and ensure that they allow parking the campervans in their premises for the required number of days
For ensuring a relaxed journey, it is essential to pack some essential items which doesn't consume much space or cost you much. However, don't do any over-packing. Below given is a list of necessary items that you don't want to forget:
Portable Charger– Your phone makes the best company while you are traveling, irrespective of whether you are using the Internet or GPS. Hence, it is essential to carry USB chargers with you to get access to your phone anywhere, anytime, regardless of how low the battery is


Wet Tissues – Instead of using a wet cloth to clean the spilled coffee or wiping your face which has dried out owing to the scorching heat, pile up a few wet tissues made out of recycled paper for the purpose


Hand Sanitizer – In the current pandemic situation, hand sanitizer is a must-have if you want to interact with people, buy supplies in the midst of your journey, or wish to have some quick bites


Foldable Chairs – If you wish to have a little break and relax under the warm morning sun, or prepare a bonfire, foldable chairs should top your priority list, and further, they could be easily accommodated inside the campervan


Garbage Bags – As socially responsible citizens, we are bound to keep the roads and localities clean. So it is better to purchase some garbage bags (biodegradable varieties) to collect the garbage until you find garbage vans or recyclable points on the way


Hammock – It is portable and lightweight, and could be pitched at any spot. Consider getting a hammock for your journey if you wish to stretch your legs and relax near a waterfall or beneath a banyan tree or any of your favorite spots.
If you keep these tips in your mind while preparing for a trip in the campervan, you are sure to have a refreshing and self-fulfilling journey.